Who are we?
Meet the European Visual Practitioners (EVP) Community, a bunch of openhearted creatives, located in Europe.
We might label ourselves differently, like Graphic Recorder, Visual Facilitator, Illustrator, Visual Coach, Trainer, Sketchnoter, Visual Thinker … But we all share a love for using visuals in our work. And also, we are quite enthusiastic about markers.
By the Community, for the Community
As European Visual Practitioners we share and learn from our pears by being part of the community. Together we organize online and offline events to make this happen. All of us are doing this on a voluntary basis and having fun while doing it.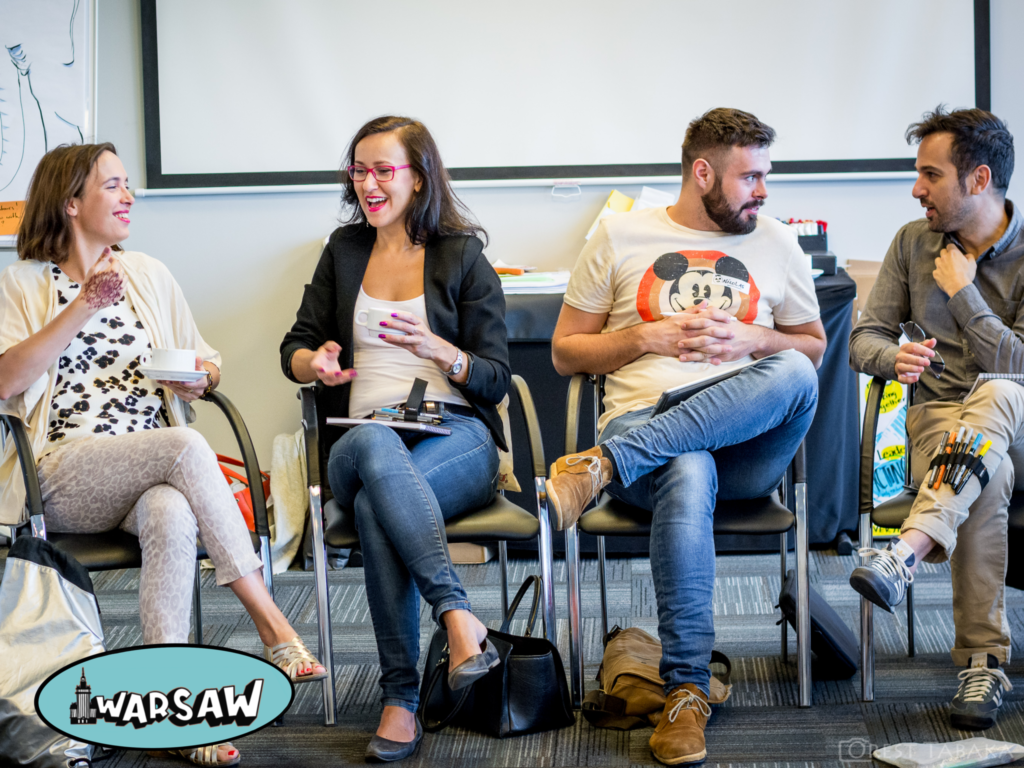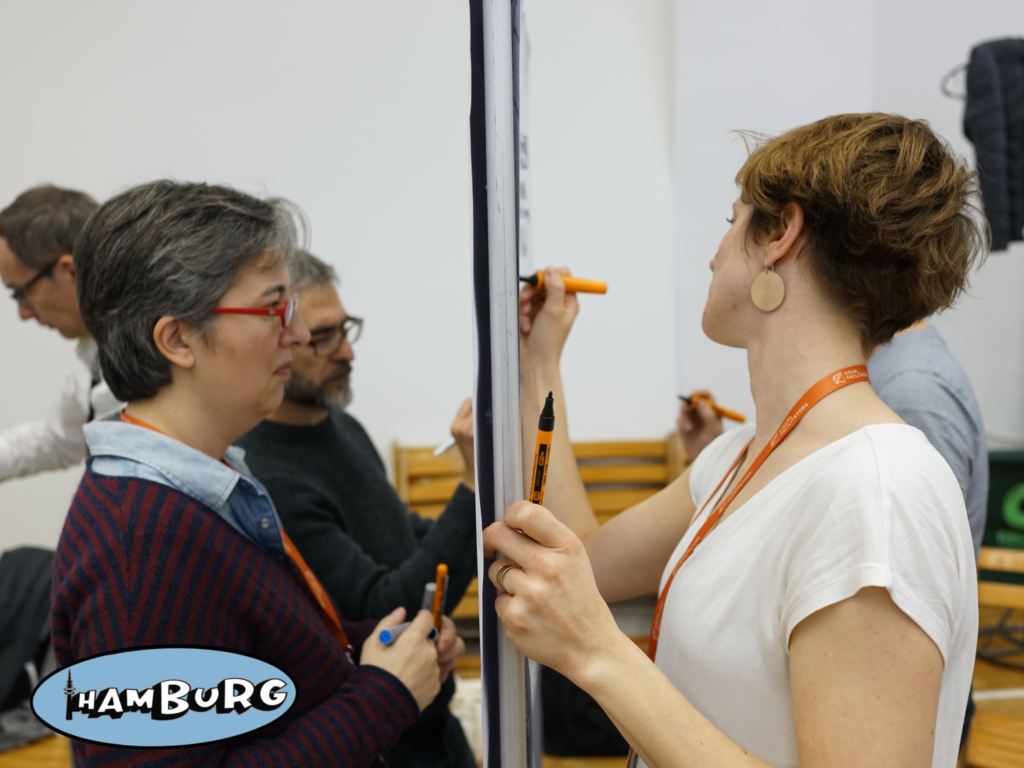 Let's Grow Together!
What are your ideas, experiments, projects … that you would love to make a reality in this community?
We believe in a volunteer- and initiative-based organisation, so if you have an idea, don't hesitate to start an initiative! We are here to support you – we can provide a platform, practical advice or can help with social media, for example.
So if you have an idea, let's get it off the ground together!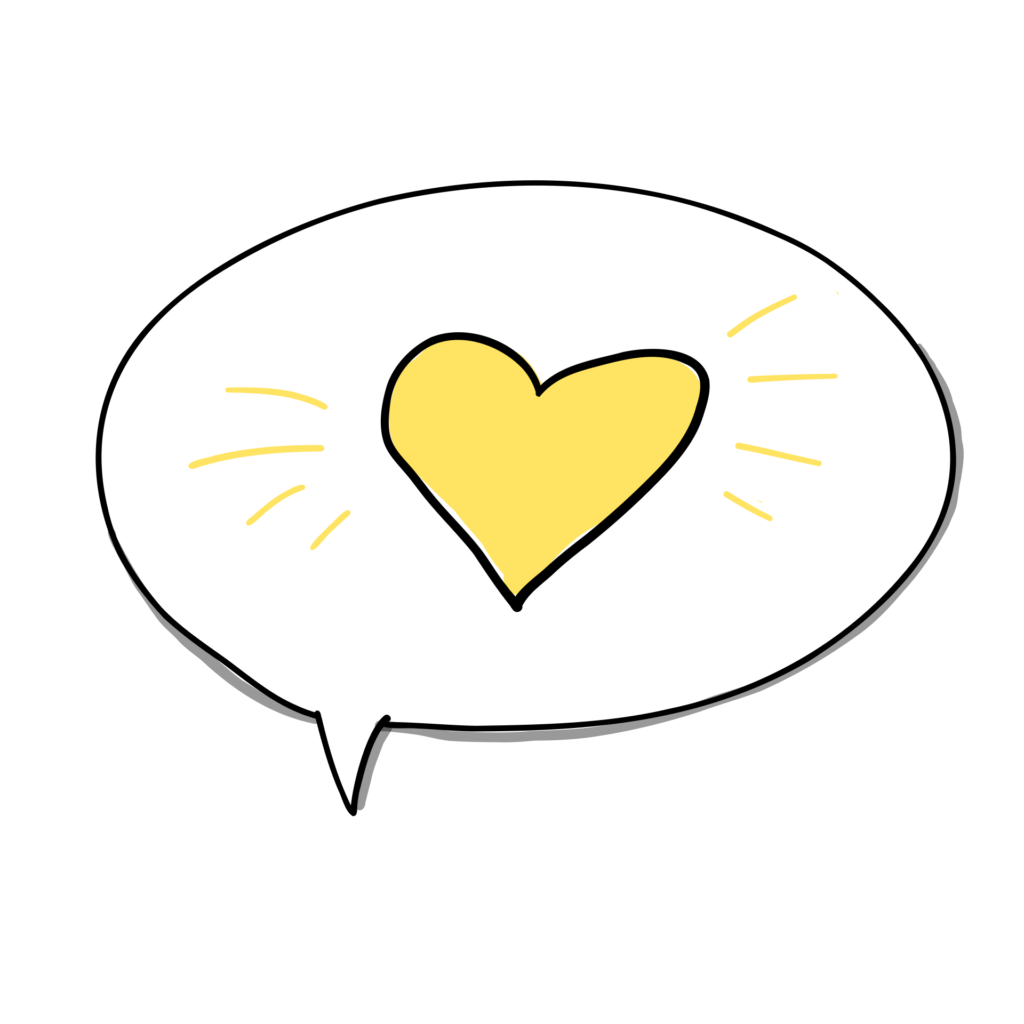 "I am enthusiastic about this profession and the people that practice it. Let's warm up the world for this great way of visual working."
– Comment from our Community Survey
How about you?
In Europe?
Are you based in geographic Europe?
Working with Visuals?
Do you identify as visual practitioner or something similar?
Having a Sharing Mindset?
Are you open to share and receive knowledge, inspiration and you want to connect with the community?
Not sure you are a Visual Practitioner?
There are so many different perspectives on this line of work. We are sure you fit right in since you have found our website. Why we are this convinced?
"We recognize different ways of working as a community, we don't define it."
We are here to be curious and learn from each other. The diversity in the ways we work and the visualizations is what makes our exchange exciting!
The EVP Community is:
Organizing online and offline events on a regular schedule.
Helping each other and getting in contact via our Facebook Group.
Informing you by sending a newsletter from the core team.
"I am proud to be part of this community and hope we can keep it alive, interesting and useful for all colleagues."
– Comment from our Community Survey