Welcome,Visual Practitioner!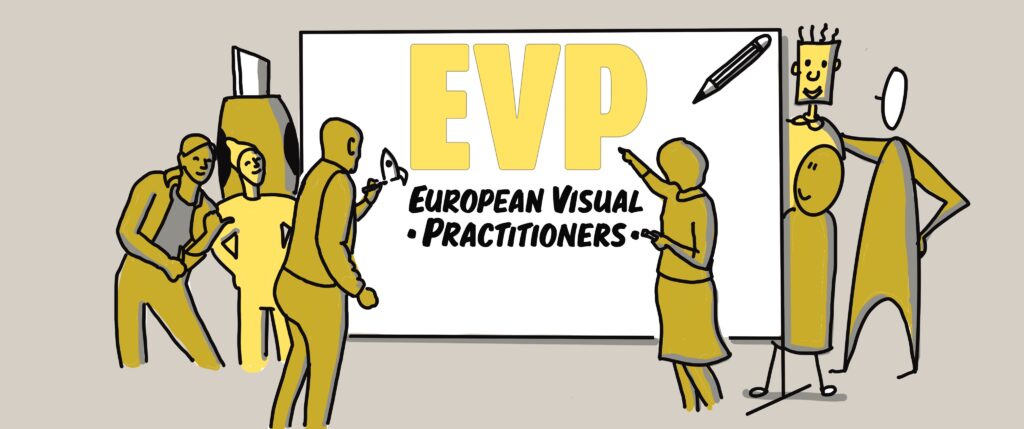 We are a Community
European Visual Practitioners (EVP for short) is a community of visual practitioners (based in geographic Europe) with the goal to connect and to support each other.
Meetups
EVP supports the organisation of meetups (in-person and online) for the visual community in Europe. We also host regular monthly online events (e.g. EVP Friday Cocktail) and further initiatives.
Get involved
We are a volunteer- and initiative-based organisation and we are looking for your ideas for this community. Chat with us at our Friday Cocktail hangouts or on social media. We are looking forward to meeting you.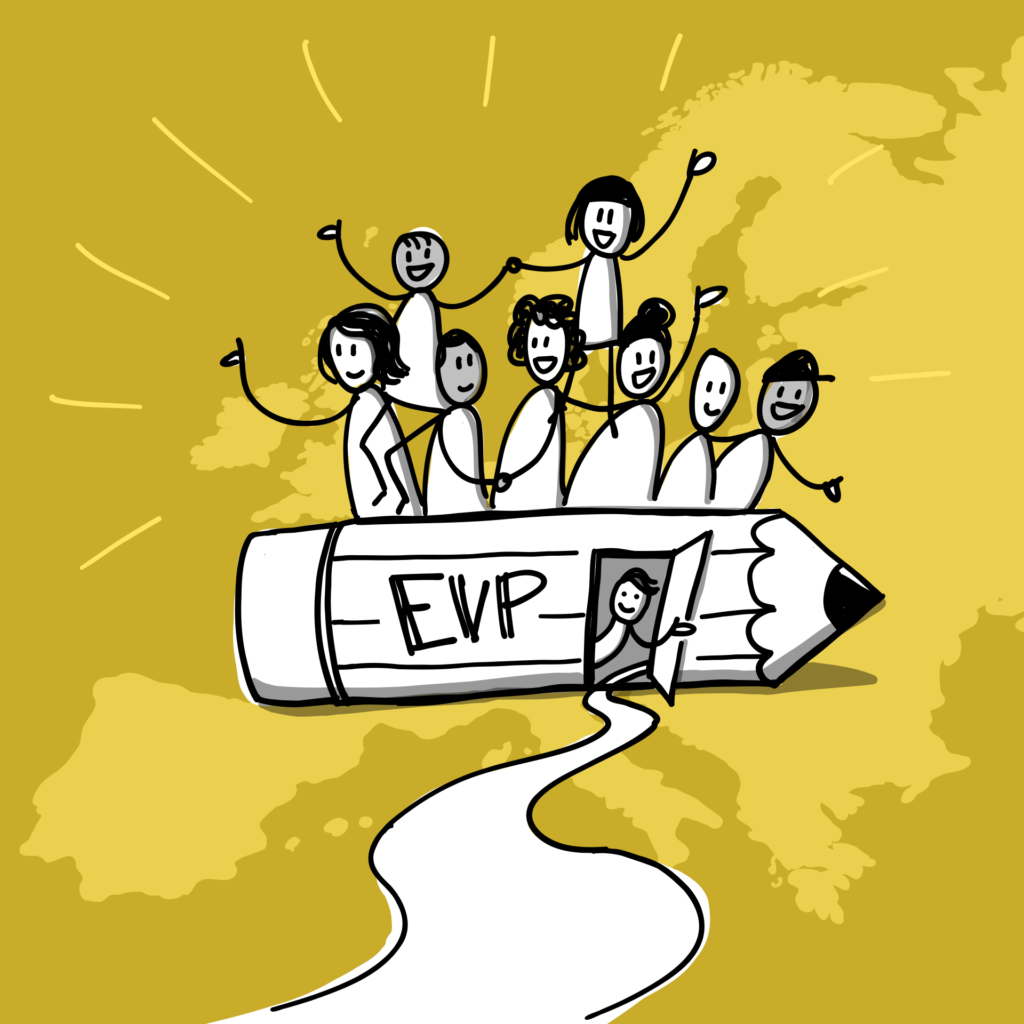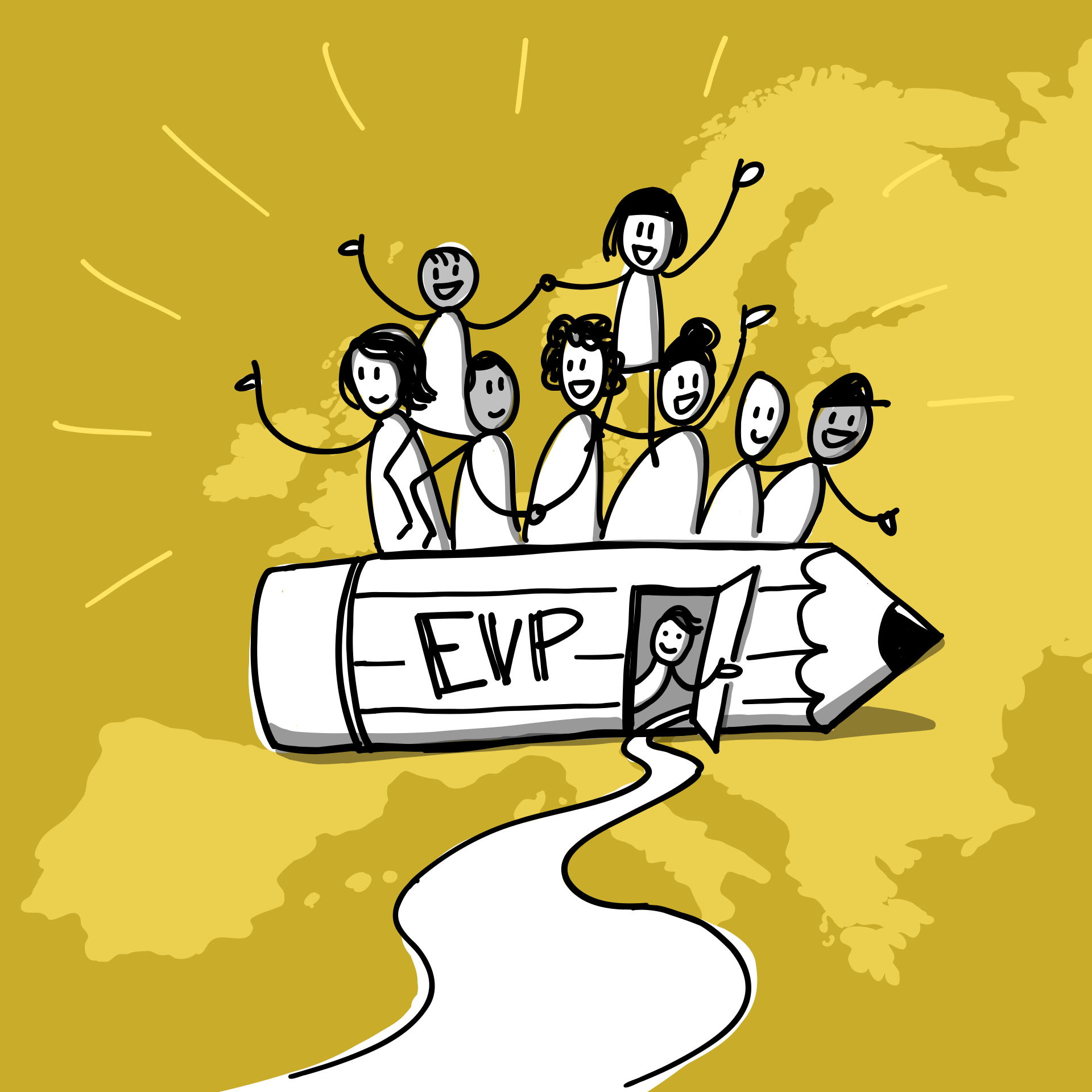 What is EVP?
We are a Community of Visual Practitioners based in Europe, empowering each other to achieve professional growth and spread the impact of Visual Thinking.
Join us to learn, share, explore, and co-create with like-minded individuals.
Next Events
News
We are excited to announce that we are proceeding with creating a membership for our community. As you know we have established a legal entity for our community following the basic requirements. This was a significant milestone in our journey towards building a strong and sustainable international association for visual practitioners. As we move forward, […]

---
Community in Action
Meet the EVP Community, a bunch of open-hearted creatives that love to gather with like-minded people and to have fun at in-person and online meetups.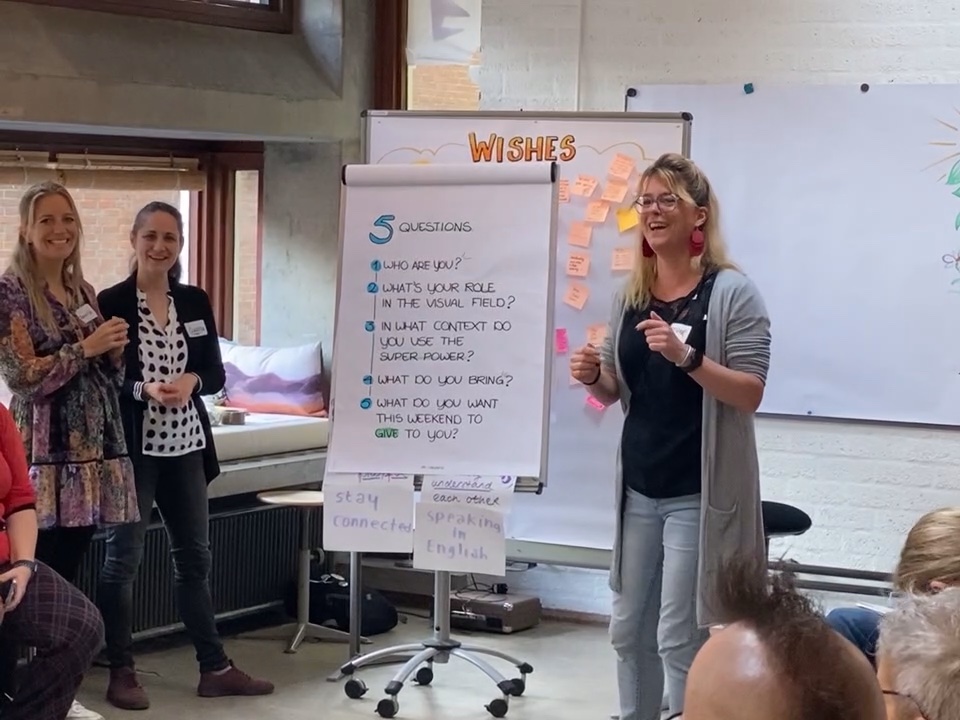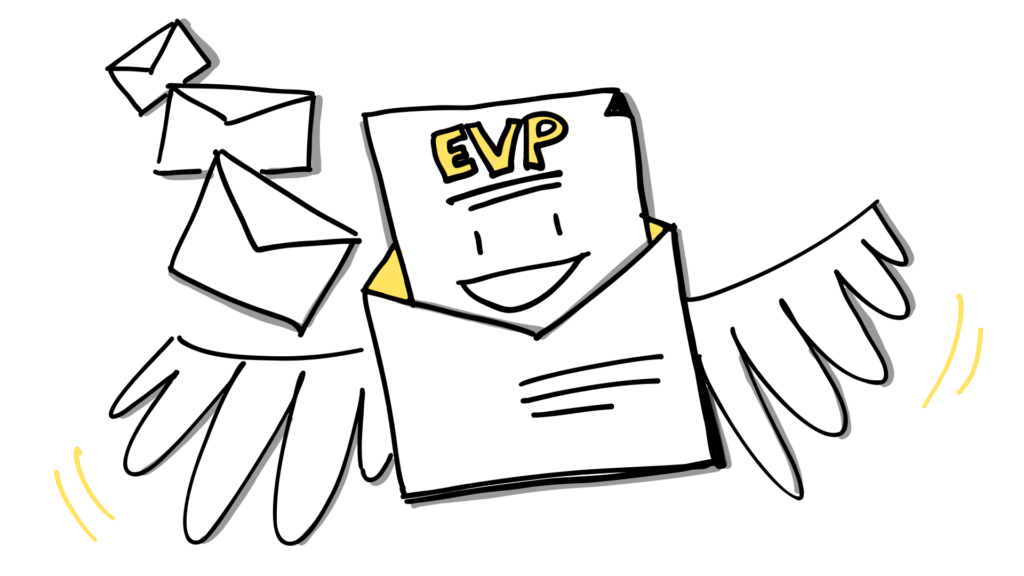 Newsletter
You want to be the first to know about events, changes in the organization or community updates?